Aashok Gulati's Painting Tells the Mythical Story of the Cosmic
Aashok Gulati is a celebrated artist in Delhi. His paintings are enthralled by the universe and heavenly energies. He is regarded as an original conceptual artist because of the surrealistic, dramatic, and enigmatic cosmic element that frequently appears in his abstract paintings.
He has a lot of fun experimenting with natural hues. And by utilising the colours, he creates stunning yet distinctive abstract paintings. His paintings contain elements of nature and communicate their own narrative.
By blending organic colours, his cutting-edge abstract, modern, mixed-media paintings combine reality and philosophy in a novel way.
Aashok Gulati appreciates colour a lot, so he goes to Chawri Bazar to purchase some for himself. He also buys organic papers, art supplies, silk canvas, pastels, colour sticks, and a mount board, which is also recognized as a mounting board.
It provides a stable, strong backing that protects against portraiture and artwork slipping or warping inside the panel.
Paintings by Aashok Gulati on Achievable Quality Mount Board
In space/1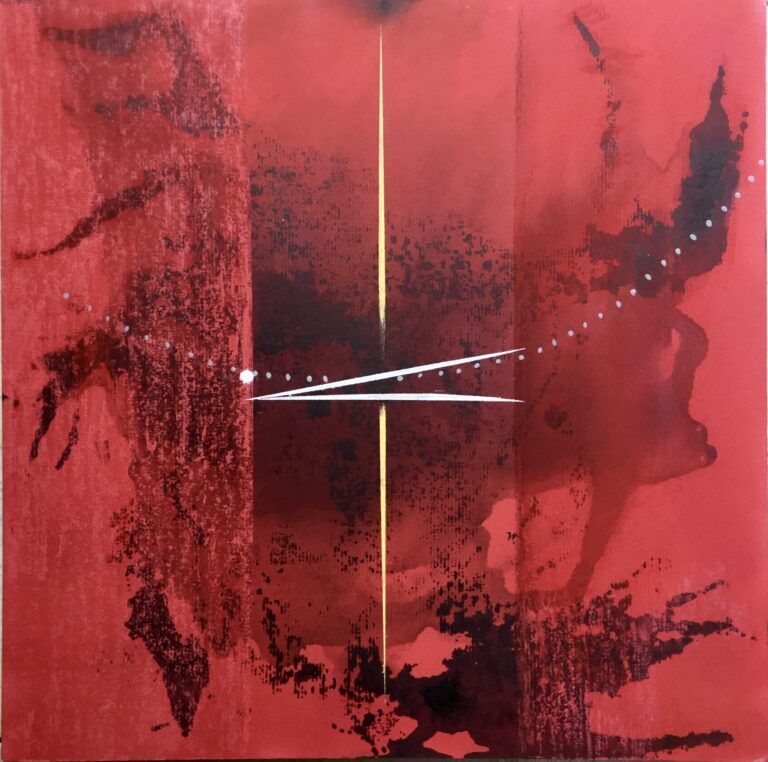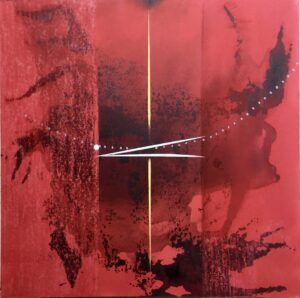 In space/1/, mixed media on Archival Quality Mount with Mix Media (12*12 inches)
He uses natural components in his paintings to capture cosmic energy as well as its latent energy. His art is heavenly as a result. In India as well as abroad, he is considered India's most talented abstract artist.
During the pandemic, Aashok Gulati created the aforementioned artworks. The artist enjoys creating abstract art that allows him to communicate his emotions and feelings, the paintings are fantastical and stunning to stare at.
Aashok Gulati is aware that creating abstract art is an extremely personal procedure and that, in contrast to other forms of art, it frequently leads him to forge stronger emotional bonds with himself.
In space/2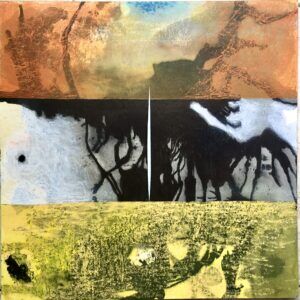 In space/2/, mixed media on Archival Quality Mount with Mix Media (12*12 inches)
Aashok Gulati keeps discovering the enigmatic and beautiful aspects of the cosmos via his paintings. Each piece in this series is given life by three defining traits of its composition. By combining the colours, Mystical Resonance-1 penetrates the intricacy and profundity of creation.
With the creative use of colour, the artist conveys the enigmatic and sublime features of the cosmos.
In space/3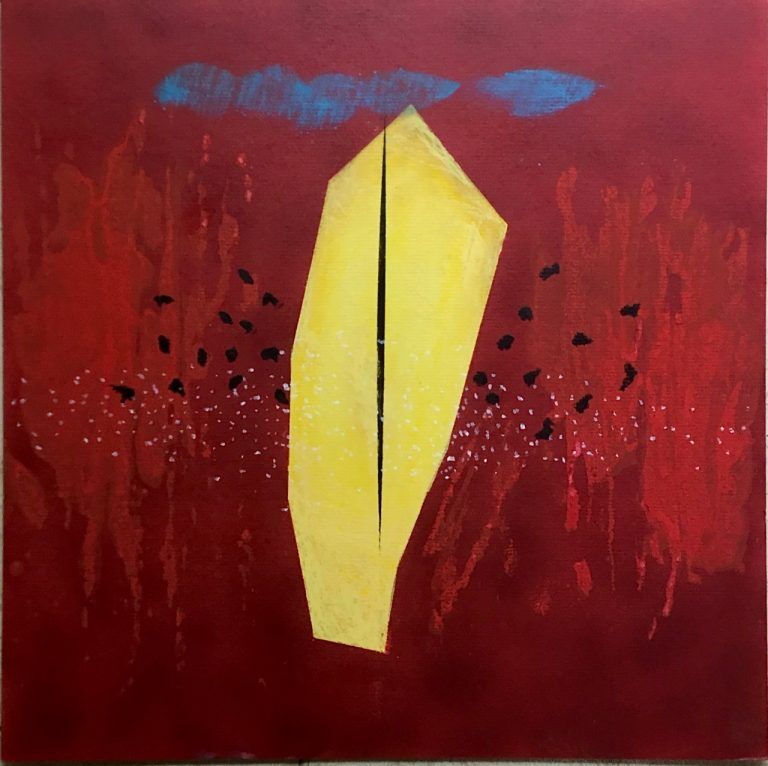 In space/3/, mixed media on Archival Quality Mount with Mix Media (12*12 inches)
This charming painting by Aashok Gulati is beyond description. It narrates the entire foundation of Earth's existence with its undeniably soothing yet fierce elements. The elements are added so strategically that the visual may still remain a masterpiece yet an indescribable mystery.
In the end, I would say, I am in awe of the artists' unbelievable thoughts and interests in the cosmos and turning them into arts for the entire world to enjoy and consume its story in their own way.